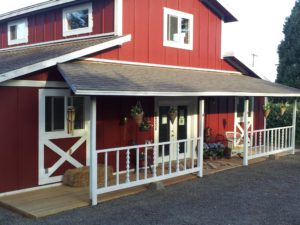 A family Owned u-pick fruit orchard. Your source for Oregon's finest Peaches, Apples, and Pears. We also have honey from our own bees.
Home of the UPick Friendly "Short Orchard."
We are a home based business growing delicious varieties of Peaches, Pears and Apples. We have introduced the "short orchard" to the Willamette valley. Come pick our amazing fruit with both feet firmly planted on the ground. No ladders are needed in our family friendly "short orchard". The fruit is close enough to the ground that kids can help harvest.  See our Product pages for specific varieties and ripening schedules.
Open for the 2016 U-Pick Season

---
The Peach, Apple and Pear crops all look great for the 2016 season.  We opened for the season on July 13.  We hope you will come and enjoy the fun of picking your own fruit.  We are open the following hours:
Thursday-Saturday:  10:00 AM – 5:00 PM
Below are the approximate crop dates.  Please check our face book page (Bells Orchard) or join our email list for weekly updates.
Peaches – July and August

Apples – August to October

Pears – September
You can sign up for our harvest season weekly email update by sending a request to info@bellsorchard.com
We look forward to seeing you in the orchard this season.
We accept cash, checks and cards.
Fruit Prices:
Peaches $1.50 per pound
Apples $1.90 per pound
Pears $0.90 per pound