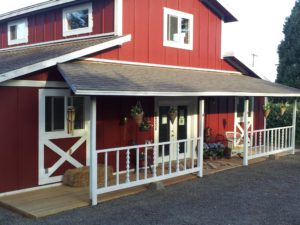 A family Owned u-pick fruit orchard. Your source for Oregon's finest Peaches, Apples, and Pears. We also have honey from our own bees.
Home of the UPick Friendly "Short Orchard."
We are a home based business growing delicious varieties of Peaches, Pears and Apples. We have introduced the "short orchard" to the Willamette valley. Come pick our amazing fruit with both feet firmly planted on the ground. No ladders are needed in our family friendly "short orchard". The fruit is close enough to the ground that kids can help harvest.  See our Product pages for specific varieties and ripening schedules.
     Fuji, Gala and Jonagold Apples
Orchard update Sept.15
Apples ready to be picked
This week we have Fuji, Gala and Jonagold apples along with a few bartlett pears.
We also sell honey from our own bees here at the orchard. The cost is $13.00 per pint.
Our fall hours are 10:00-5:00 Fridays and Saturdays. During the week we also schedule classroom field trips for pre-school and elementary school kids. Call us to make an appointment.
Hope to see you in the orchard over the next few weeks to pick your own apple treats from our short trees.
Apples are $1.90/lb.
Pears
We also have pears available for picking. Bartlett pears are nearly gone. 
The u-pick pear price is $.90/lb.
Peaches
Peaches are gone for the 2017 season.  See you next year
Hours
Monday – CLOSED
Tuesday – CLOSED
Wednesday – CLOSED
Thursday– CLOSED
Friday– 10:00 AM to 5:00 PM
Saturday- 10:00 AM to 5:00 PM
Sunday – CLOSED